Wealden on the Marsh
A live performance of 'Wealden' by Nancy Gaffield and The Drift, with a journey through the landscape that inspired the poem and the music.
Romney Marsh: Fairfield / Brookland
Saturday 14 May 2022

The event will begin at Fairfield Church. This beautiful, perfectly preserved building sits alone on the Marsh – the village it once served has long since disappeared. It is a perfect monument to the rapidly changing Marsh landscape.
At Fairfield there will be brief readings from texts that influenced and informed 'Wealden'.
We will then walk across the marsh to Brookland. (The walk is approximately an hour long.)
The live performance will take place at Brookland Church. Another extraordinary building, the church is unusual for having its steeple set alongside the main building rather than on top of it. There are many explanations for this, some of them folkloric, but the most likely is that the marshy ground was too soft to sustain conventional church architecture.
We are very fortunate that on this occasion, the steeple tower will be open and a pop-up bar will be installed inside.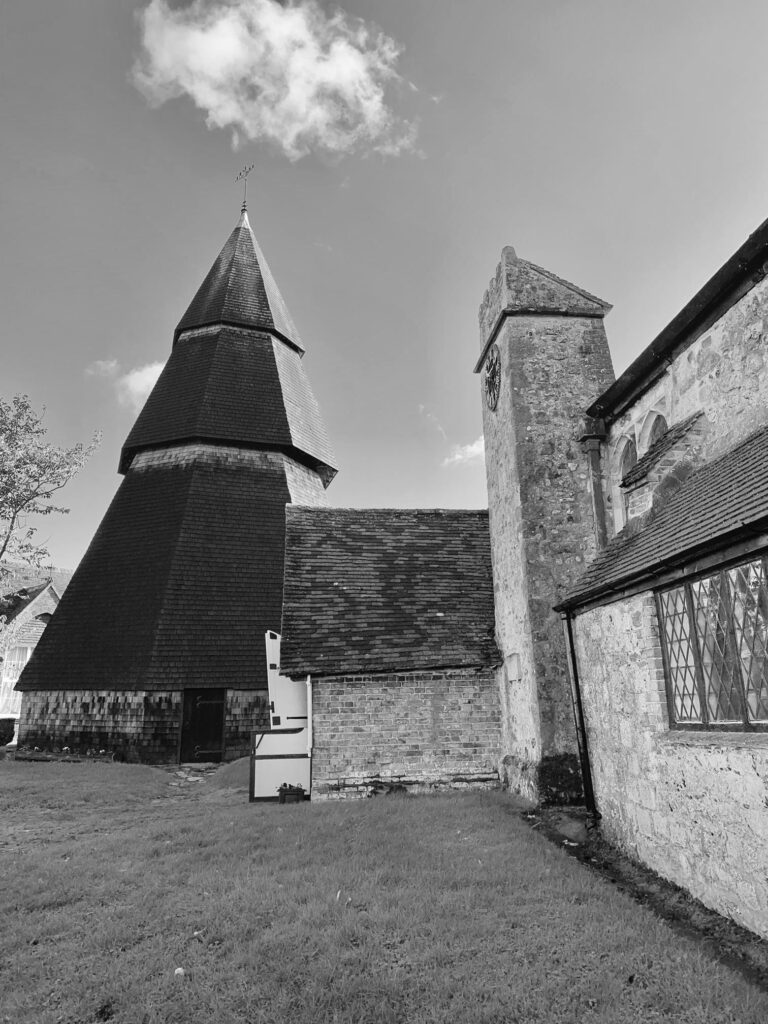 ITINERARY
4pm assemble at Fairfield Church
5pm walk to Brookland
7pm performance of 'Wealden'
9pm bar closes
Details
Tickets £11.00
Facilities at Fairfield Church are very limited and the walk is optional!
If you are driving, please car-share where possible and park considerately. There are no formal car parks available at either location.
First performed and recorded just before lockdown, 'Wealden' is a collaboration between Nancy and the three members of The Drift.  Nancy's poem is inspired by a walk across the Marsh, from the Weald to Dungeness, and concerns itself with the ecology, human history and longer-term environmental history of this unique landscape.  The Drift's music offers gentle but powerful accompaniment, combining harmonium, bass, vocals, and glockenspiel with a constantly evolving series of sound loops, which are generated from the grasses, stones and rushes that can be found on the Marsh.   
'Wealden' is published as a book and a CD by Longbarrow Press.