SKEP ARTS – promoting adventurous cultural events in Cranbrook, Tenterden and the Kentish Marsh area. Music, film, poetry and theatre will be smuggled in. Local culture will be promoted and amplified to the wider world.
Ploughing the Salt Sea
by Bev Lee Harling
at Smallhythe Place
At the heart of Skep Arts is The Skep itself. A meeting place. A timber frame and Kent peg roof under which to plan and celebrate local arts and global culture. A humble barn with a ramshackle stage and welcoming wood burner that provides Skep Arts a spot to devise, plot and occasionally host artistic endeavours: music, theatre, film and spoken word.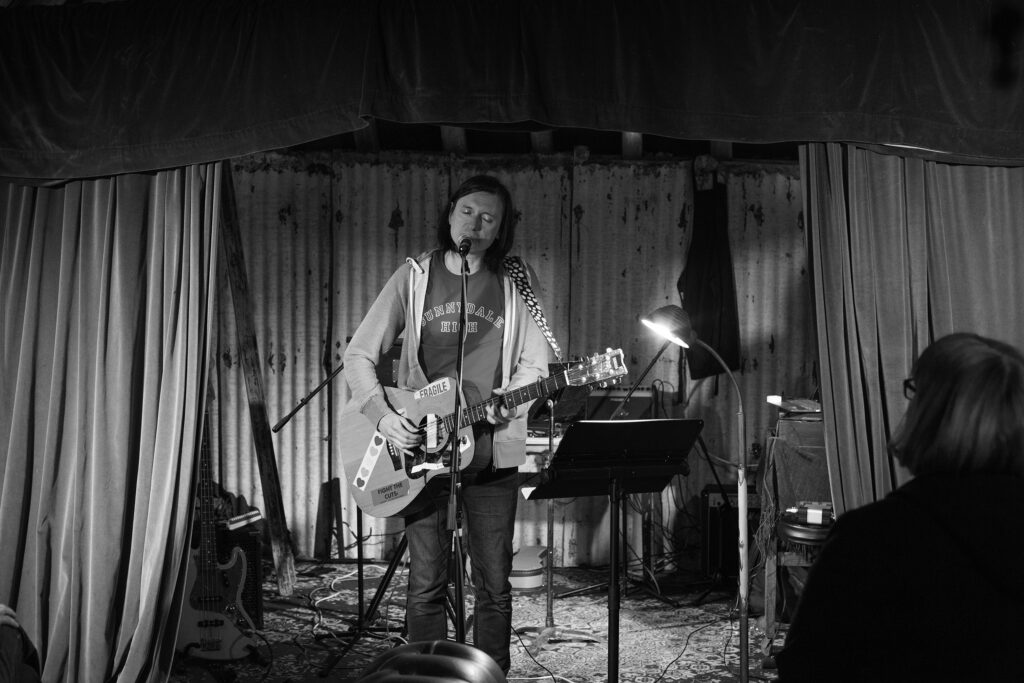 Calvin Johnson
Washington songwriter, music producer and owner of the influential indie label K Records playing at our Words & Music at The Skep 2020.
Mailing list
If you would like to be kept up to date with what we're  bringing to the neighbourhood, sign up to the mailing list.
Stephanie Burt
Literary critic, poet and Professor of English at Harvard University recites at The Skep.