Saturday 17th June, 2023
A whole day of poetry and music, with local food, beer and cider. You will see some of the most interesting contemporary poets, and some of the most beguiling contemporary musicians, performing across two stages. 
This is a family-friendly event – there is plenty of space in the garden for kids to play, and there will be a free workshop for kids (5 upwards) run by youth arts group Caper. (Accompanied kids under 12 do not need tickets.) Check out Facebook @skeparts.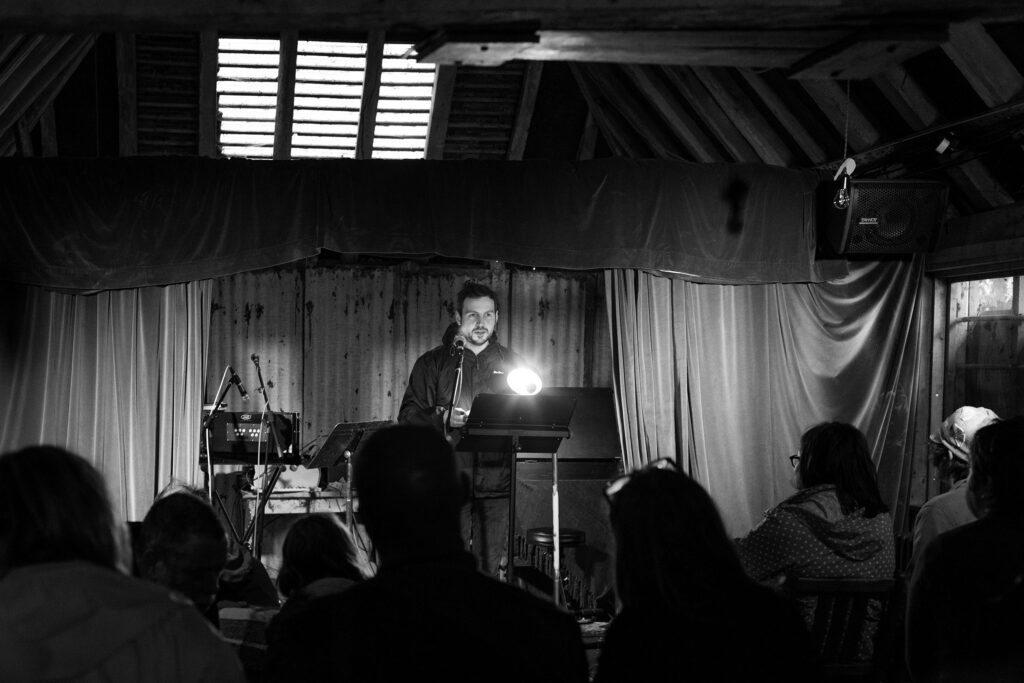 Performers   
WORDS:
Pete Green
Kate Miller
Jamie Mckendrick
Jess Mookherjee
Caleb Nichols
Rory Waterman
MUSIC:
Ashen Keys
The Attendant (Pete Astor)
Marlody
Would-be-goods
Wrender